Striving to bring high quality, ethically sourced high vibrational crystals while uplifting the communities who mine them.
Mother Earth's finest Treasures, unearthed from Colombia
Location: mostly North America
Has a logo but no formal branding documentation or guidelines. A Weebly powered website with Square POS integration has been published but needs to be updated to fit the vision of the brand. No working SEO or Shop page with inventory for clients to purchase products.
Rebrand Colombian Crystals using the brand colors. Create a social media and marketing strategy that would appeal to the main customer base using imagery and relevant content about crystals. Create staged content with natural elements, textures, patterns. Playing with neutral tones and hues. This will also be reflected in the environmental design of the space. Set up email marketing strategy and campaigns with existing customer emails. 
Create environmentally conscious customised packaging to draw the attention of

customers.
Product Photography and Video Content
Replicating an aura of luxury and earthiness. Lemurians will be photographed on black backgrounds and paired with video on turntable. Large needle clusters will be photographed in natural light or using continuous strobe light with a temperature similar to that of daylight. 
Front Business Card Variations
Apparel created for staff to wear for public events such as trade shows reflecting the simplicity and boldness of Colombian Crystals' brand.
Quartz Crystals are photographed on dark backgrounds to display the clarity of each, especially Lemurian Quartz and their special characteristics such as barcode like ridges and record keepers (tiny triangular formations on the faces of the quartz crystal)
GIFs and Stickers can be found under 'Colombian Crystals' on Instagram or GIPHY. The gifs show different Colombian minerals including Iron Cross Pyrite, Quartz and Colombianite.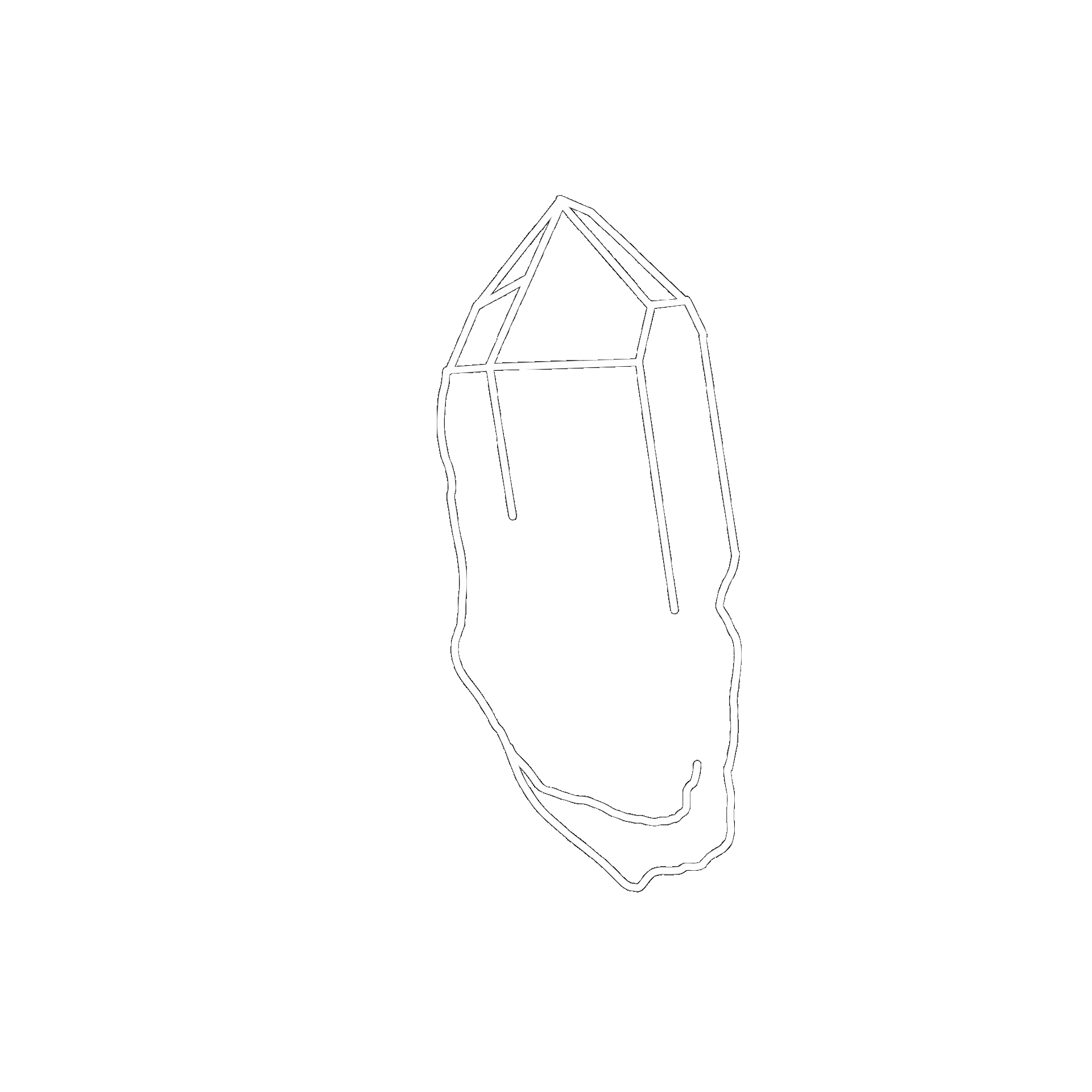 Branded CTAs are used in Instagram stories for brand cohesiveness in posts and instagram stories.
Instagram Reels highlighting popular wholesale products such as Mango Tip Quartz, Tumbled Bracelets and Tumbled Gemstones.
Tradeshow Advertisement used for digital and printed versions of the Tucson Gemshow Guide for the 22nd Street Gem and Mineral Show in Tucson, Arizona.

E-commerce Website Design
E-commerce website powered by Shopify improves fulfillment processes and maximizes sales. The online catalog gives approved customers the convenience of online checkout and order tracking. Custom Liquid code only allows customers with account to view pricing and check out functionalities.